Why a Three-Star label for our holiday cottage in Deshaies ?
Our cottage holiday for rent in Deshaies has existed for many years. A major renovation process was undertaken for two years, and for many this will make manifest the quality we want to benefit from rank three stars "furnished accommodation."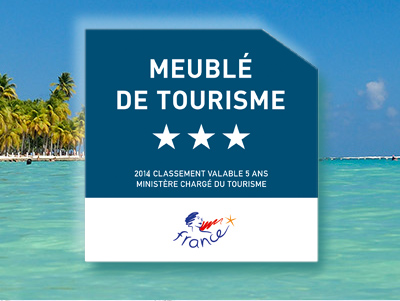 This voluntary approach has been followed by a visit by an accredited organization who pointed 112 control criteria (mandatory and optional) in the three assessment panels' Equipment and facilities "," Client Services "," Accessibility and sustainable development ".
Each criterion is assigned a number of points, certain criteria have "compulsory", others have the character "a la carte" (that is to say "optional").
Our entire vacation rental houses in Deshaies has obtained a number of points "mandatory" and a number of points "on the map". This point total can account for the quality of hospitality, facilities, equipment and services we strive to offer in our five houses of one or two rooms on the edge of the village of Deshaies, 200 meters to the beach .
Remaining available to answer any questions about it
2015 : our "Green Key" environmental Label
Environmental Management Quality: Label "Green Key"
Our house SoleilCouchant Deshaies in Guadeloupe is very proud to have been awarded this year's with the demanding label "Green Key".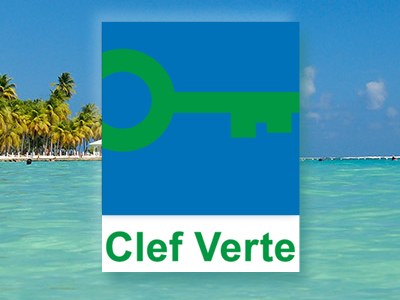 This international label distinguishes institutions that meet a set of environmental criteria: environmental education, general environmental management, waste management, water and energy.
Many actions have been taken by the leadership of the House in favor of ecology:
- Water and electricity Economy
- Waste sorting
- Implementation of a 100% local approach (supply and use of local artisans, the CO2 emission is limited)
The "Green Key" label takes into account the standards and building materials of the establishment, but also the management and sustainable use of the place, and an educational approach to the issue of ecology with our customers and employees.
The Sun Sunset Cottage is the second of Antilles holiday accommodation to get the Green Key label.
What is the TripAdvisor Certificate?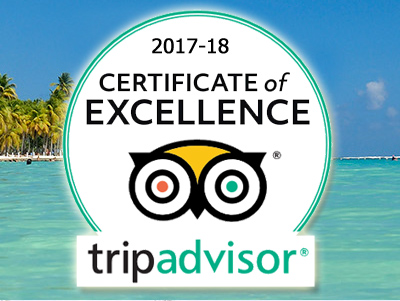 Every year, TripAdvisor awards a Certificate of Excellence to hotels, bed and breakfasts and vacation rentals that have shown remarkable hospitality. The price is allocated to rentals that have received exceptional reviews from travelers, but who also have the best owners!
Which guest rooms win this award?
To designate the winners, the TripAdvisor Rentals team takes into account specific criteria. The Certificate of Excellence is awarded to rentals that:


- Have received excellent reviews
- Are managed by reactive owners
- Provide a positive experience for travelers
Why Clévacances ?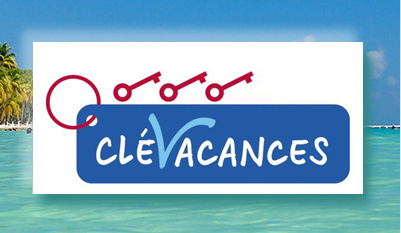 Clévacances, is the guarantee of a successful holiday without bad surprise on arrival!
Each of our holiday cottages suffered a certification visit, for compliance with the demanding Clévacances quality charter. It includes nearly 200 criteria: comfort and amenities, location and environment, welcome and support ... Thereafter, a monitoring visit occurs every 3 years.
The Clévacances ads are recognizable by their keys, which reflect the level of comfort and service offered.
Being in the Guide du Routard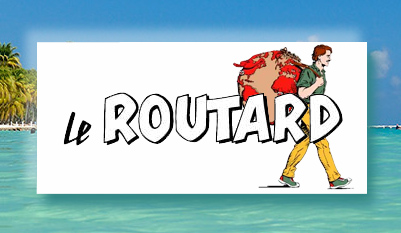 Travel guide which makes reference in france, attesting as much of the quality of services, hospitality, and value for money, Le Guide du Routard has listed our Gite among its references for the seaside resort of Deshaies. .
We were visited by surprise and we are pleased to have been selected to appear in the Guide du Routard.
We want it to last as long as possible ...
Go to the page Soleil couchant on Le Routard.com: SoleilCouchant sur le Routard SoleilCouchant sur le Routard