Environmental Management Quality: Label "Green Key"
Our house SoleilCouchant Deshaies in Guadeloupe is very proud to have been awarded this year with the highly demanding "Green Key" label.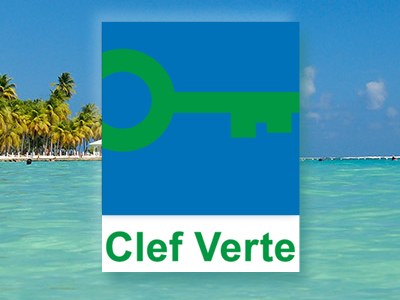 This international label distinguishes institutions that meet a set of environmental criteria: environmental education, general environmental management, waste, water and energy management.
Many actions have been taken by the owners of the House in favor of ecology:
- Water and electricity Economy
- Waste sorting
- Implementation of a 100% local approach (supply and use of local artisans, the CO2 emission is limited)
The "Green Key" label takes into account the standards and building materials of the establishment, but also the management and sustainable use of the place, and an educational approach to the issue of ecology with our customers and employees.
The Sun Sunset Cottage is the second of Antilles holiday accommodation to get the Green Key label.